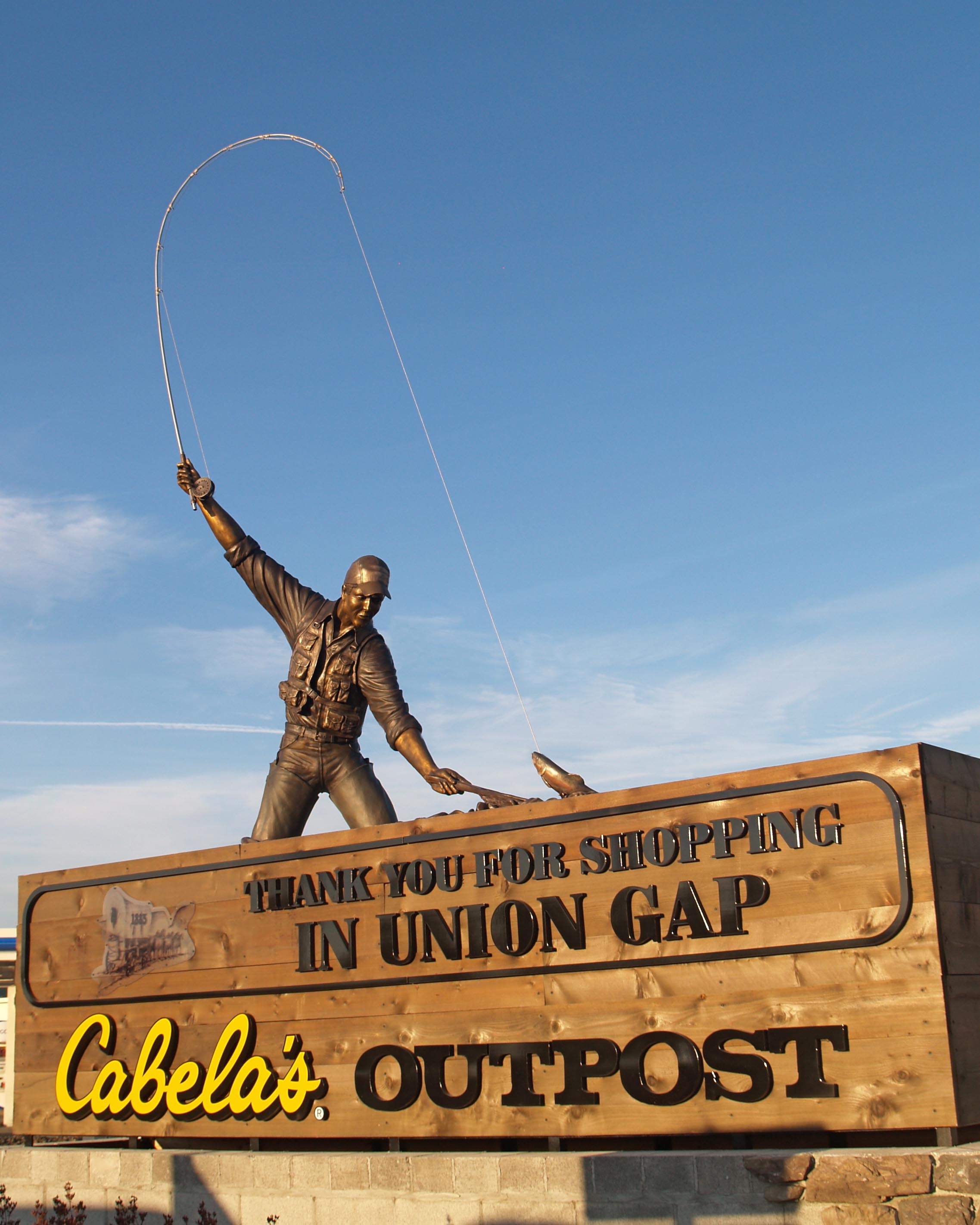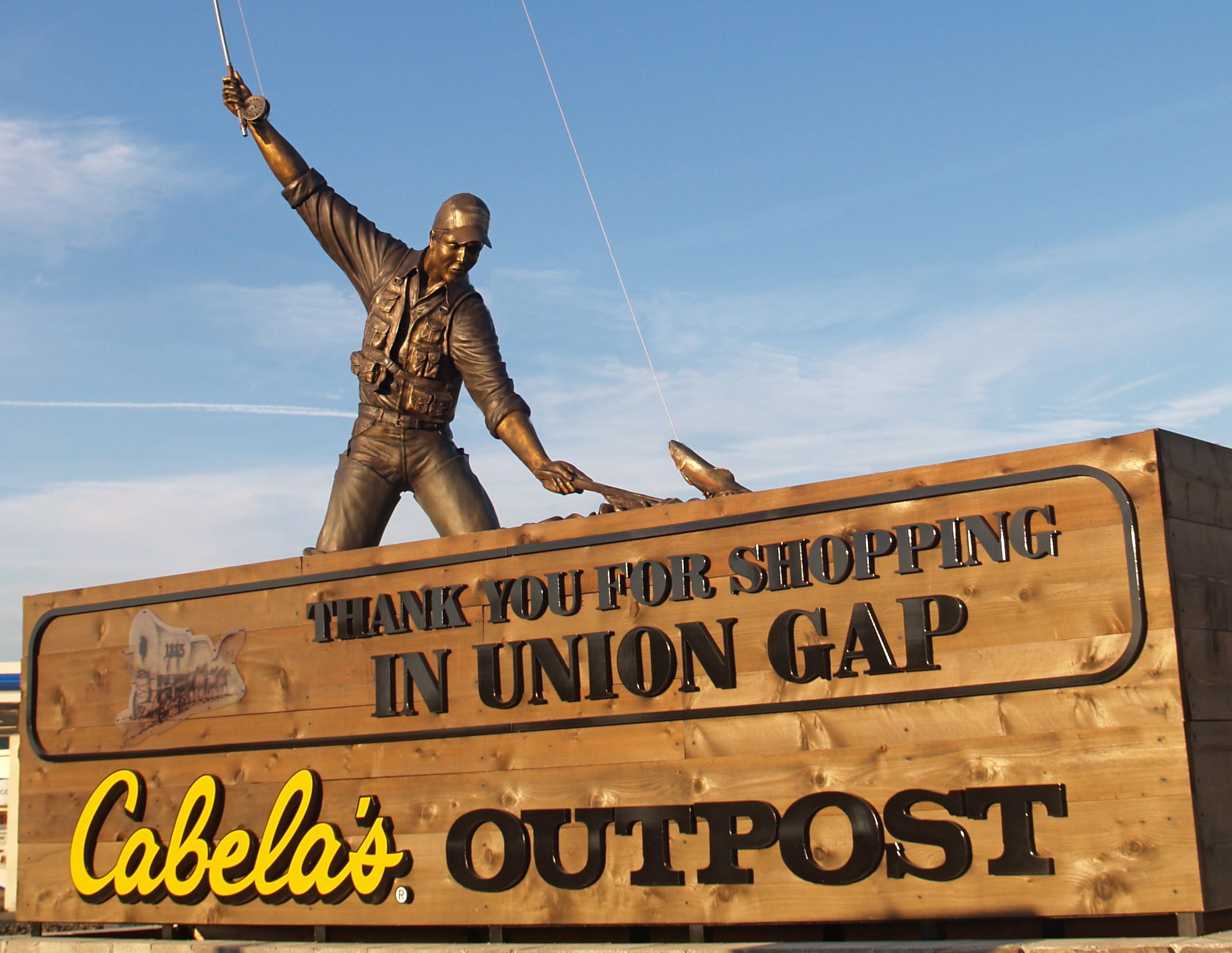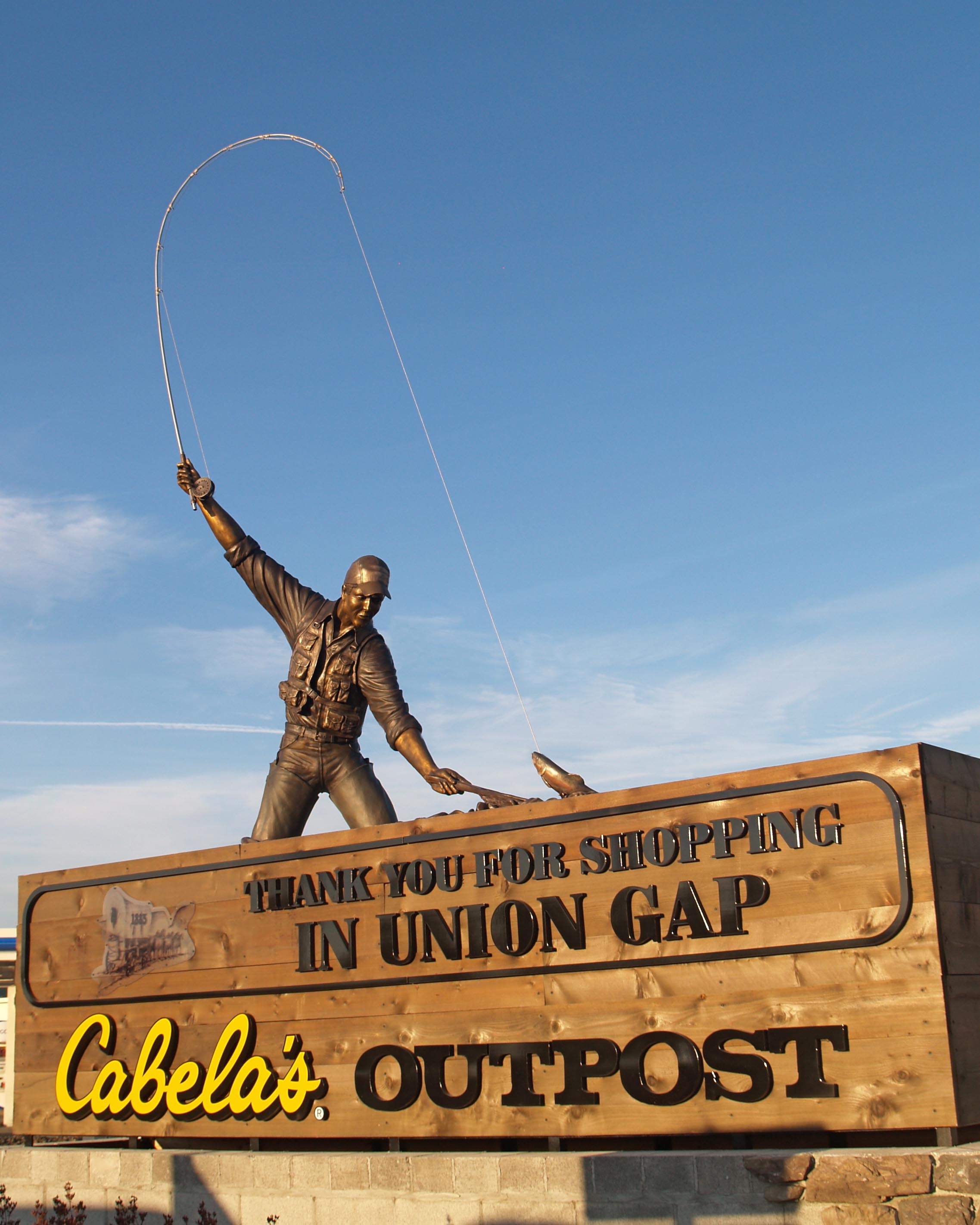 Cabela's Union Gap, WA
Fly Fisherman is a 1 1/4 life-size bronze fly fisherman and is 14' tall. The 12' fishing rod was machined by ZTM Inc. in Wichita from one piece of 7/8" stainless steel round stock tapered from 5/8" to 1/4" at the tip. It is located at one of Cabela's new outpost stores in Union Gap, Washington.
By: John Parsons
215 W. Market
Derby, KS 67037
Email - john@parsonssculpture.com
Phone - (316) 651-6720
Call for current pricing.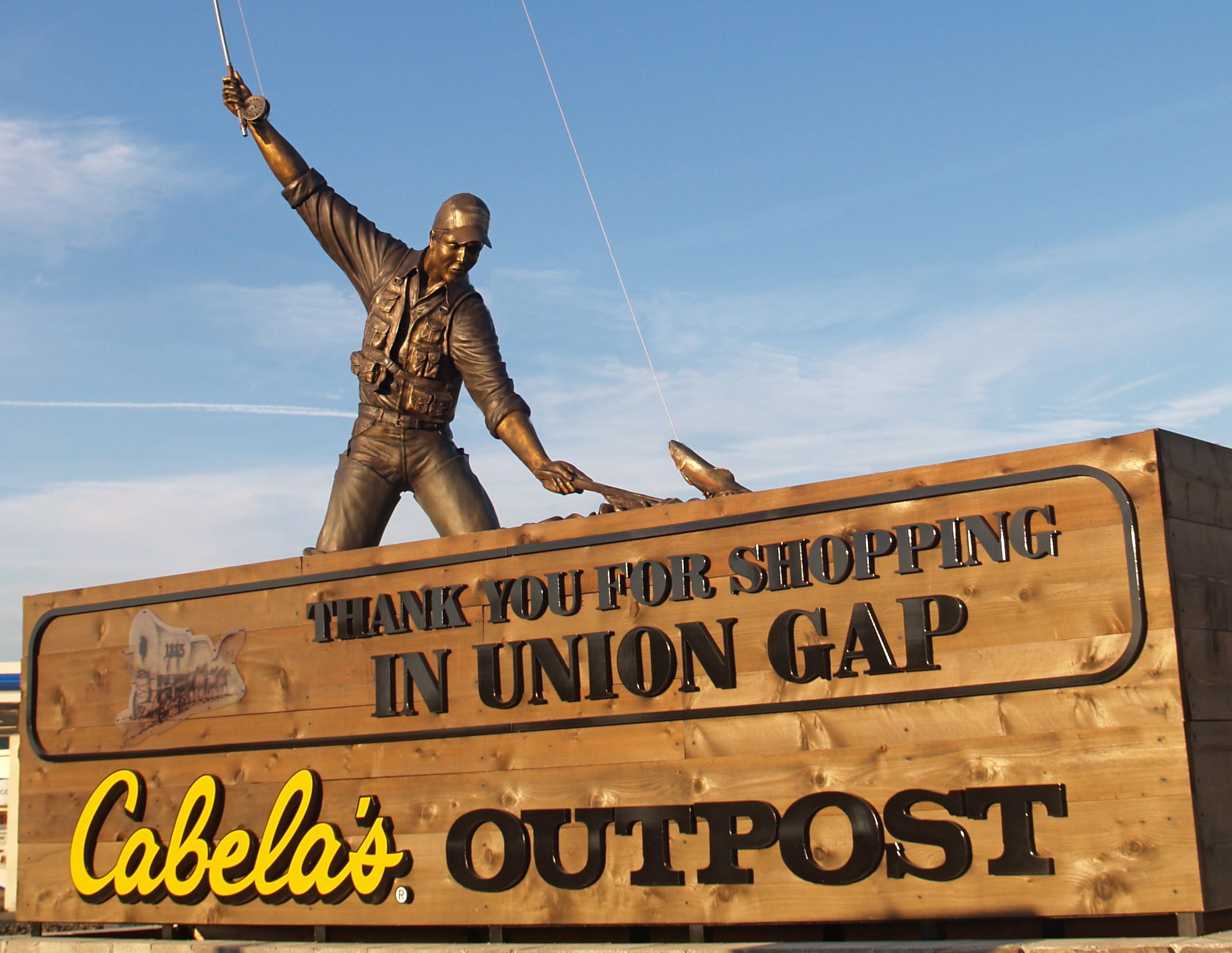 Fly Fisherman
Cabela's Union Gap, WA
Installation
Fly Fisherman
Cabela's Union Gap, WA
Installation
Fly Fisherman
Cabela's Union Gap, WA
Installation
Fly Fisherman
Cabela's Union Gap, WA
Installation